Bioethanol fireplaces are decorative fireplaces. They are considered when it comes to buildings where it is not possible to construct a chimney. It is for this reason that they are almost always cheaper and easier to maintain than standard wood fireplaces.
Eco fireplace is an ideal solution because it gives the atmosphere of an open fireplace (live and real fire in the room) without hard work around procurement, storage, drying, wood intake, cleaning and removal of ash and without increased amount of dust in the room.
With these fireplaces, there is no need for a chimney, no harmful products of combustion, burning, no smoke or smell when burning.
Due to their simplicity, they have practically unlimited possibilities of installation and fitting into the interior! Each eco fireplace consists of a combination of burner, firebox and frame.
No worries about burning because the fuel is bioethanol – 96% alcohol, whose combustion product is carbon dioxide (CO2) and water (H2O). This is exactly what a person normally exhales.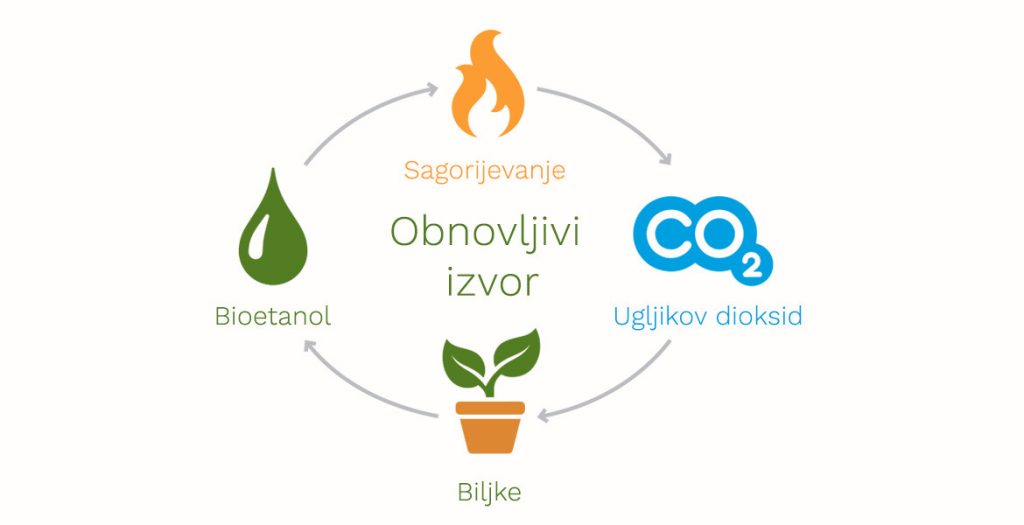 By comparison, one ethanol burner produces as much CO2 as two circuits on a gas stove. Depending on the size of the burner, the heat output is 1 to 4 kW, while the consumption is 0.3 to 1 liter of bioethanol (96% alcohol).
Delta Flat
Delta Flat eco fireplace is one of the best among all wall eco fireplaces due to its modern design and easy installation. It mounts to the wall, and is not installed in the wall. 90 cm wide and 40 cm high, it is ideal for decorating most apartments. Delta Flat has a special burner with a capacity of 0.4 L and a modern frame made of quality steel painted in matte black.
The installation dimensions are shown in the following figure.
Delivery includes
1 x burner with a capacity of 0.4 L (foam insert included)
1 x handle for opening / closing the burner
1 x instructions for use
How to order?
Click on "ORDER" and it will redirect you to the shopping cart page
If you want to add something else to the cart, click on "Continue shopping"
Click "CONTINUE ORDER" to continue the order.
Enter your details and click on "ORDER"
Safety guaranteed
The top quality of the burners (cartridges) and the composition of quality bioethanol ensure safe use. When burning bioethanol (ethyl alcohol base), complete combustion occurs so that there is no smoke or other potentially harmful substances or an unpleasant odor.